I'm sure you are familiar with the workout app.
They are mobile-friendly downloadable applications that can help you in your fitness program, track your workout progress, or help in achieving your fitness success.
Thanks to the incredible technology today, you can start working out or progress from your current workout regime by using these varieties of workout apps available, literally any time and anywhere.
Which factors are to consider in choosing a workout app? What is the best home or gym workout app for beginners?
Let's discover here.
How To Choose The Right Home Or Gym Workout App?
There are many different workout apps you can choose from.
But, which one is the right one for you?
First, does the app offer a great variety of classes in many different fitness disciplines? This is important because newbies can explore the many options available to choose from and help them to nail down which one of the classes and styles they are most likely to stick to for regular practices.
Does the app have great value in it? Does it offer free trials for new users as many of these workout apps do not have free versions? You need to test out many of these apps first to find out which app works best for you.
We don't mind paying if they offer exactly what we needed for our workouts. However, the good news is some of these apps do give free lifetime access and we will find out here.
How about the design and features? Does it give you an overall user-friendly experience with a good interface? Not confused by its design and features and ease to use for your exercise routine?
For beginners who wish to start their fitness journey from the comfort of their homes, you don't wish to rush with your workout routine. Don't try to challenge yourself to overworked when your actual strength and endurance are not there yet.
I completely understand the excitement and motivation are there but do think about possible injury to your body if you start incorrectly or push your body past its limits.
Learn to build up your strength with varieties of workout styles to let your muscles and joints gradually adapt to these new physical challenges.
Always never forget to do simple body stretching exercises before and after a particular workout session. You will thank me for this!
Now, in random order, let's find out my 9 best home or gym workout apps for beginners.
1. OpenFit
This paid version app works great for beginners and is considered a goal-oriented fitness app.
Why said so?
Not only offers many live classes and on-demand by experienced fitness trainers but also suggested personalized healthy meal plans you can follow. From building strength, Yoga, and Pilates to cardio workouts, you named it, they have all for you to choose from.
For newbies, if you are confused and have no idea where to begin, choose the low-impact workouts to test your physical activity and go from there.
OpenFit does offer a 14-day free trial and after that, you will be billed subsequently at $57.00 for every 3 months.
2. Alo Moves
If you are into yoga, pilates, meditation, or, stretching exercises, this app from a well-known yoga apparel brand is for you and classes can be downloaded without using Wifi!
The app is not so focused on weight training but more on self-meditation and mindfulness classes although they still do have physical strength classes such as boxing, pilates, and other more intense cardio like HIIT.
Alo Moves does offer good guided stretching and yoga classes helping your body, mind, and spirit to recuperate, and lower your stress levels.
It is also suitable for beginners to start new complete home workout experiences and offer a 14-day free trial after which you will be billed $20.00 per month.
3. Adidas Training by Runtastic
As the name suggested, the Adidas training app can be downloaded for free from your Apple App store.
Thanks to its initiative to launch this fitness app during the Covid pandemic, it has over 10 languages and provides free premium home workouts and nutritional plan guidelines access for its members.
This app has over 200 types of workout classes, training plans, self-creating workouts, and more.
Some user has rated the Adidas Training app as one of the best weight training apps even by just using the limited access free version. You can upgrade to the Premium level if you like to explore more of its available features.
4. Nike Training Club (NTC)
The good news is we all know the NTC app is already free for use since 2020!
Users can download it and get premium access to all its gamut features such as multi-week training programs for all fitness levels, and free uses permanently.
Based on the answers you gave on the quiz when you sign up on the app, you'll be given recommendations for a few weeks of tailored workout programs lasting up to an hour per session.
Another plus point is the NTC app offers various workout training with minimal equipment needed. Users said the more you are using this app, the more the app is able to learn from your workout history, keeping you motivated and engaged at all times.
5. Sworkit
Like to work out at your own pace? Do not have gym equipment at home? No problem, this app is could be ideal for your home workout.
You decide the workout time you want from a minute up to an hour time through its variety of over 400 workouts plus 800 training ranging from yoga, stretches, and cardio to strength training.
Not only that, but you can also create and tailor your own workout program and save it for the next routine.
Sworkit is truly a family goal-oriented fitness app suited for all age levels, even your kids can enjoy working out with it – free! For elderly trainers, the app has many low-impact moves and stretch classes focusing on improving overall mobility for this age group.
However, one of my cardio freak friends said this app has limited classes for cardio classes.
Currently is offering a 7-days free trial and then pays $10.00 a month after that.
6. Freeletics
You can decide on this home fitness app once you have gathered enough strength and endurance to move to the next higher territory.
Freeletics fitness app does focus a lot more on bodyweight exercises and is suitable for trainers who are into quick and sweaty exercises such as HIIT, with audio coaching assistance. You can create your exercise session from as low as 5 up to 30 minutes workout session.
After you have signed up for the free version, you have limited access to the many HIIT, personalized and audio-based exercises. It also has a paid version ($1.55 a week) with AI-powered personal coaching to help in your fitness progress to achieve your desired result.
7. Johnson & Johnson (7-Minute Smart Workout)
This is another free version for users to download from the Apple App Store.
Yes, completely free to use permanently ONLY for Apple users.
If you are into fast, quick, yet effective exercises, this app can you help to customized a perfect workout program as low as a 7-minute smart workout plan, and more interesting, it is also integrated with iTunes to get your adrenaline pumped faster.
Based on your fitness and motivation levels, the app has enormous customization choices and does focus on HIIT workout forms with full-body movements to get you to sweat more and burn calories fast.
Johnson & Johnson's 7-minute quickie workout app is designed for shorter specific fitness goals and is indeed very solid for home workouts or anywhere.
8. Peloton
Fortunately, you don't need to own an indoor bike or treadmill to enjoy this popular brand of fitness app within your home.
Peloton app offers incredibly useful guides for walking or running, HIIT workouts, cardio training, yoga, meditation, or pilates exercise. You can also make friends through its many available virtual classes or follow other trainers and share your progress with them. This way, you'll feel more connected with other trainers too.
With a monthly subscription fee of $12.99, you have full access to over a thousand live and on-demand classes with highly experienced trainers and, are able to track your mileage and pace during running exercises.
Don't worry, if you are a non-Peloton member yet, there is still a 2-month free trial with unlimited class access. Terms apply.
Truly awesome, isn't it?
9. Home Workout (No equipment)
I have seen this workout app for a while, quite a masterpiece, and offers a 7-day free trial.
The app works great for stay-at-home moms or home workout freaks and has many different exercise routines to help you get in shape at home.  A few minutes a day of your time is all you needed to get started with help of the virtual trainers too.
Its interface especially the main menu is considered reliable and structured. All you need to do is to choose and tap on a specific area of the body you wish to work on and it'll open a new routine for you to start.
The home workout app is suitable for all ages with a personalized tailored fitness plan too. You can track your heartbeat, a walk and run map to track your progress, and a daily fitness tracking your calories, hydration state, and many more.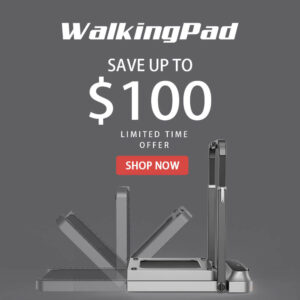 ---
My Overall Thoughts: Home or Gym Workout App For Beginners
A home or gym workout app can be a great help to you to achieve your fitness success.
With so many types of these apps available for its users, it is wise to try them out to see if it is of great help to you before deciding on long-term use. The experiences can be worthwhile home workouts for beginners.
However, always be extra careful when working out using a workout app as there are no physical trainers available to watch your steps and movements.
My advice is don't overdo it and push your body over its limits with your workout. Remember, muscle soreness and bodily pains are completely normal in any type of fitness training. Try to adjust your movement slowly, and a workout app can guide you through.
Do leave me a comment below if you have and I'll interact back within 24 hours.
To another safe home fitness!
***This post may contain affiliate links or advertisements. I receive a small commission when you make a purchase using the links. Prices are the same for you if your purchase is through an affiliate link or a non-affiliate link. You will not pay more by clicking through the link. Please see my Affiliate Disclaimer for more details.