Sesame oil (gingelly oil) is vegetable oil and is considered a flavor booster in many Asian cooking.
I used it a lot in my home cooking recipe to boost the flavor of the dishes. Even a few drops into my simple fried noodle will make it so much tastier. Not to forget, its aroma and nutty flavor are superb.
You can find at least a bottle of sesame oil in any Asian household kitchen. It is widely regarded as the healthiest oil and is packed with lots of nutrients, especially anti-inflammatory properties.
Can you consume sesame oil every day? Wondering if sesame oil help to regrow or thicken your hair?
Keep on reading this article.
What Are The Potential Health Benefits Of Sesame Oil?
Sesame oil is very popular in many Asian cuisines such as Indian, Chinese, Japanese, and Korean.
You will be surprised by the health benefits of using sesame oil:
1. Fighting depression and stress. We all know that the Serotonin hormone in our body has a big impact on our overall mood activity. Fortunately, tyrosine, the amino acid content in the sesame oil help in Serotonin activity for more positive emotional production and reduces the level of chronic stress.
2. Managing diabetes. A study(1) conducted showed sesame oil help in controlling sugar glucose levels and may even lower high blood pressure in many diabetic patients.
3. Help protect your precious heart health. Sesame oil's fatty acids content of polyunsaturated Omega-3 and 6 fatty acids, may aid in lowering bad cholesterol (LDL) levels, keeping your cardiovascular stronger, and preventing chronic heart-related issues such as heart attack or stroke.
4. Boost body function at an optimal level. Copper enzymes are essential minerals for our body to produce red blood cells. The high content of copper in sesame oil ensure our body function normally and effectively, regulating blood flow into organs and tissues, energy production, increased metabolism, and neurotransmission activity.
5. Copper is known as an anti-inflammatory agent in fighting Rheumatoid Arthritis. High zinc and copper (in particular) content in your diet rich in the sesame oil help to reduce inflammation, strengthen bones and, reduce swelling of joints.
6. High in antioxidants to fight premature aging. Its high zinc mineral content help to increase your skin elasticity, reduces the appearance of age spots like wrinkles, to regenerates healthier smoother skin texture.
7. One of sesame oil's important minerals is magnesium which has enormous anti-cancer properties in preventing cancer growth, especially colon cancer(2), (3). 
Any possible side effects or health risks of sesame oil?
Do bear in mind some potential health risks of sesame oil. Speak with your professional healthcare experts if you have concerns.
1. Some people have allergies to sesame, from mild to severe allergies like anaphylaxis. It may irritate the colon and bowel movement.
2. If you are on medication for diabetes or high blood pressure, consuming too much sesame oil may impact the blood sugar or blood pressure in the blood.
3. Do you know sesame seeds or oils are high in calories? Just as long you take the amount moderately, you will be fine from getting weight gain. A tablespoon (13.6g) of sesame oil gives you 120 calories(4), total fat of 13.6g.
4. Pregnant or breastfeeding women should get a consultation from the doctor first.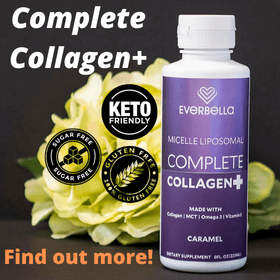 ---
How Much Sesame Oil Should You Take Everyday?
There are a few recommended ways to how much dosage of sesame oil you can take daily.
1. If measuring by teaspoon, 2 – 3 teaspoons of sesame oil a day is sufficient.
2. Taking in seeds, 1 – 2 tablespoons of sesame seeds a day is fine.
3. By capsules, 1 – 2 capsules per day or as recommended by your doctor.
4. If in powder form, 1/4 teaspoon of sesame powder a day is fine.
With sesame oil, you can also use to swish your mouth with 3 teaspoons of the oil for about 5 – 10 minutes daily. It can help in preventing dental plaque.
Is it true that sesame oil is better than olive oil?
Historically, the production of sesame oil is much older than olive oil.
Both of them have two healthy fatty acids –  polyunsaturated and monounsaturated fats. Sesame oil is high in copper, zinc, and antioxidant properties, and low in vitamins E and K minerals. Olive oil is high in antioxidant properties, and higher in vitamins E and K minerals than sesame oil.
Depending on how are you going to use them for your cooking, refined sesame oil and olive oil have the same 'smoke point' of about 350'F which is why they are great for frying. (Note: Refined oil has lower nutritional benefits and less flavor than unrefined oil).
Sesame oils are mainly used in Asian kitchens for fry dishes due to their distinctive strong earthy and nutty flavor. Unless you like the sesame oil's strong nutty taste, you can replace it with olive oil for its versatile taste for frying.
Is it safe to cook with sesame oil?
Sesame oil like any olive oil, coconut oil is generally safe for preparing any dish. Its content of about 85% unsaturated fatty acids (Omega 3 and 6) is considered staple vegetable oil(5).
If you are using refined sesame oil which you can find easily at Asian grocery stores (Japanese or Chinese), they have a higher smoke point of about 450'F, which is generally low in flavor and nutritional value.
Meanwhile, unrefined sesame oil still retains the natural flavor and boosts more nutrition benefits which you can use in making your favorite Asian salad dressing, as a dipping sauce, use in broiled or steamed vegetables like kale, or choy sum.
Can Sesame Oil Help You To Reduce Belly Fat?
Sesame oil may help you lose overall weight, although not specifically target your belly area. Thanks to its high-fiber content and protein which can make you full a little longer by keeping your sugar glucose steady.
Its two essential compounds – sesamin and sesamolin are proven to help in weight loss management, lower cholesterol, and prevent hypertension. Sesame oil is also rich in lignans which help in burning fat by releasing more fat-burning enzymes in the liver.
Overall, you are not in control as to which part of your body fat you want to get rid of. It is your body deciding where to burn the fat, and family genetics does play some roles too.
There is a need to change your eating habit, start moving your butt to exercise extensively, and also have enough sleep at least seven hours a day to speed up your metabolism.
You got to be more active and disciplined if your fitness goal is to get rid of those belly fat. As you are working out progressively, you are going to notice sooner or later your waistline will decrease, meaning that the visceral body fat inside is decreasing too.
How Do You Regrow or Thicken Your Hair?
We know that sesame oil besides helping in weight loss management is also useful for your hair and skin treatment.
Living especially in a polluted environment makes our hair exposed to more issues such as hair falls, dandruff, or hair greying. Try not to rely too much on hair products that are full of too many chemical substances that can be bad for our hair in the long term.
Instead, why not use natural ingredients such as sesame oil which is widely popular and used to treat hair growth and scalp health? Its anti-inflammatory and antifungal properties content are known for helping to solve these hair problems.
Besides, sesame oil is rich in polyunsaturated fatty acids such as Omega 3 & 6 which are vital in preventing hair loss. Try to massage your hair daily with sesame oil for a couple of minutes to enhance blood circulation and see the surprising result!
Do you know a study has shown lacking these fatty acids is one of the causes of hair loss problems?
Which is better for your hair – mustard oil or sesame oil? 
Both are considered safe and widely used in the skin and cosmetics industry to protect the skin.
Besides, these two oil has many great health benefits for your body and uses a lot in skin massaging.
Sesame oil has a high content of antioxidants, and anti-bacterial and, anti-inflammatory properties while mustard oil has anti-infectious and anti-bacterial properties.
I would say that both sesame oil and mustard oil are equally the same in terms of medicinal benefits and for cooking dishes.
Does sesame oil make your hair black?
The good news is sesame oil has a high amount of vitamin B and its darkening properties help in retaining the natural color of your hair.
Doing frequent hair and scalp massaging with sesame oil can prevent possible premature hair greying due to the aging process. Its antioxidant properties are built in such a way as to fight off free radicals and chemicals related to unhealthy stressful environments, thus, helping in preventing premature greying.
One simple tip you can do at home with grey hair problems is to mix two tablespoons of sesame oil with eggs and then apply it to your hair and scalp and massage well for a few minutes.
Leave it for 30 minutes to settle in. Then, rinse off with warm water. Repeat this trick 2 times a week and wait for great results!
Can You Apply Sesame Oil On Your Face?
The fact is sesame oil is like the queen of oils and has been used for thousands of years for healing purposes.
This natural ingredient oil is so rich in many vitamins, minerals, detox properties, antioxidants, and Omega 3 & 6 fatty acids. It has a major share in many skins and cosmetics industries to produce sunscreens, moisturizers, and cleansers.
Do you know what sesame oil can do to your facial skin?
* fight off stubborn acne (Apply the oil onto your face nightly and leave overnight).
* reduce the appearance of wrinkled lines (Apply the oil onto your face nightly and leave overnight).
* repair damaged skin cells by promoting blood circulation under the skin, particularly your facial skin.
* Use as a facial massage oil for healthier and glowing skin.
* your skin stays hydrated with its detox properties (Put a few drops of sesame oil onto the night cream, and apply on the face before bedtime).
Is Sesame Good For Sperm And Fertility In Men?
Compared to other types of seeds or nuts, sesame seeds have the highest level of protein nutrients, not to mention iron and calcium too.
Having more iron and calcium in your diet are important for a stable fertile environment. Not only you can get this potent source from dairy products but also from sesame seeds too. Adding sesame seeds to the diet can help in sperm production and, increase the quality of sperm and fertility in men(6).
Another study(7) from Iran has shown that sesame seeds have positive effects in increasing sexual hormones and testosterone levels in men.
Is Black Sesame Oil And White Sesame Oil The Same?
The black sesame oil is toasted in light brown to darker reddish-brown color and generally has a stronger aroma and nutty toasty flavor. It is also called Asian sesame oil.
Generally, the darker the color of toasted sesame oil, the stronger the flavor it has. Normally they are used as added aroma and flavor in many Asian finishing dishes.
White sesame oil or light sesame oil has a less strong aroma and is produced at high-heat temperatures using raw sesame seeds which results in low-flavor light sesame oil.
My Final Conclusion: How Do You Regrow Or Thicken Your Hair?
Sesame oil is a heart-friendly oil to use in your cooking and gives you tremendous health benefits.
Whether the oil is made from toasted sesame seeds or plain white seeds, they are so popular in preparing many Asian cuisines.
It is easy to get in many Asian groceries stores or Asian sections in supermarkets. Try to look for toasted sesame oil that is darker in color or those brand sesame oils which are not blended. Read the ingredients labels before purchase.
Sesame oil such as light sesame oil has a longer shelf life that can last up to a year. Toasted black sesame oil lasted for many months but can be longer if stored in the fridge.
Choose which one is best for your daily needs – cooking or perhaps for your skin or hair treatment.
Leave me a comment below if you have and I will rush back within 24 hours.
Have A Fabulous Home Workout!
***This post may contain affiliate links or advertisements. I receive a small commission when you make a purchase using the links. Prices are the same for you if your purchase is through an affiliate link or a non-affiliate link. You will not pay more by clicking through the link. Please see my Affiliate Disclaimer for more details.