My dear readers who are vegans and wanted to get more tips on what to eat before or after a home workout, this article is for you.
Yes, when it all comes to nutrition whether, for vegans or non-vegans, it is all about the right timing of carbs and proteins intakes, plus your fitness goals.
So, wondering about eating before or after a workout from a vegan's point of view?
Let's get more into it.
How Important The Nutrition Is For Pre And Post Exercise?
We need to know how important nutrition is for your body before and after an exercise.
Firstly,
The outcome of your goals should be very clear. 
Are you striving to shed off extra pounds on your body by burning more calories than you consume?
Perhaps you wish to gain more muscles and a leaner body, then you need some extra calories intakes.
Or maybe you are thinking to lose weight while building some muscles? In this case, you need to adjust the carbs, proteins, and calorie levels to help you to reach your fitness goal.
Next,
Ingesting nutrients at the right time.
You want to maximize the workout results each time you hit the floor.
Are you feeling sluggish, muscle cramps, dizziness or energized, before, during, or after a workout?
So, nutrition plays a big role in all these.
Ideally, have a small snack or meal rich in proteins, 1 – 2 hours (or 3 – 4 hours for a larger meal) before starting your session. This is to ensure that you have enough energy to complete your workout.
Having proteins before the workout helps you to enhance muscle building, faster recovery from a workout, and sustainable energy throughout.
Carbohydrates on the other hand, if taken before a workout will boost energy for the longer duration types of workouts, that is typically more than 90 minutes.
Meanwhile, post-workout meals should help to rehydrate, refuel, recover, build muscles, and bounce back for your next workout.
A meal rich in protein for post-workout will prevent the breakdown of proteins in the blood tissue and stimulate protein synthesis which is crucial in building the muscles tissues.
Having carbs within the maximum 3-hours (ideally an hour is better) after your workout, will help replenish the glycogen stores that have been used during the workout time.
Drinking plenty of water before, during, and after a workout is important too to properly fuel your body and stay hydrated throughout.
Overall, proteins and carbs are both vital to consume for your pre and post-workout.
---
What Should A Vegan Eat BEFORE An Exercise?
If you are looking for a quick plant-based snack before your exercise begins, you can try to make these snacks.
It should consist of more carbs and a moderate amount of protein in the diet.
1. Plant-based smoothies. They are easy to digest such as fruits, veggies, and plant-based milk like almond milk or oat milk. Bananas, avocados, blueberries, raspberries, strawberries, and chia seeds are great ingredients for making a delicious yet healthy plant-based smoothie.
---
Need more information on Homemade healthy smoothies?
Read more about my blog on The Smoothie Diet Reviews
---
2. Banana ice cream made from frozen banana blended well with plant milk like soy milk or almond milk.
A 100g of raw banana per serving consists of Calories 89, Carbs 23g, Protein 1.1g, Fiber 2.6g, and Natural sugar 12g.
3. Overnight oats with berries.
Read my quick blog on the health facts and an easy-to-make breakfast recipe with blueberries.
4. Low-fat Muesli mix with plant-based yogurt.
A cup (85g) of muesli consists of high calories 290, the nutrients contents in it are rewarding, with Protein 8g, high Carbs 66g, Fiber 6g, Natural sugar 26g, Fat 4g, Saturated and Unsaturated fats 4g.
5. Dates are rich in nutrients and minerals, besides their natural sweetness. Good source of Protein, Antioxidants, Fiber, Magnesium, Calcium, Copper, Potassium, Vitamin B-complex, and Vitamin C.
6. Cooked sweet potato or potato. A 100g of boiled potatoes with skin is high in Carbs 20g (mostly in the form of starch), Protein 1.9g, a combination of simple sugar Glucose, Sucrose, Fructose 0.9g, Fiber 1.8g, almost no Fat 0.1g, Calories 87, Water 77%.
7. Avocado on toast.  Cholesterol-free, (#Ad)Gluten-free, high in fiber, and low in Sodium.
An average size Avocado consists of Protein of 2.7g, Carbs of 12g, Fiber of 9.2g, Monounsaturated fat of 21g, and Calories of 227.
8. Healthy granola bar. They are a good source of fiber and protein and are mostly made of oats, honey, dried fruits, nuts, seeds, or coconut. Its nutritional value depends on the brands and ingredients.
Most granola bars have around 100 – 300 Calories, 1 – 10g of Protein, and 1 – 7g of Fiber per serving.
When choosing a healthy granola bar, study the ingredients label carefully, and ensure that the product is made of real food such as grains, nuts, and fruits.
Ideally, the ingredient should contain Protein of 5g, less than 10g of Sugar, and Fiber of 3g.
Also, never buy the product that lists sugar or other sweeteners within the first 3 ingredients!
---
Subscribe to my blog and GET A Free Bonus ebook – Training & Nutrition Insider Secrets for a Lean-Body, by Mike Geary (a $17.99 value).
This ebook, created by Certified Nutrition Specialist & Certified Personal Trainer, Mike Geary, details over 27 specific metabolism-boosting secrets that you can use to strip off your stubborn body fat faster and easier. Contains unique workout methods and nutritional strategies to slash body fat and take your body to a whole new level of leanness.
For more info on Mike's Truth about the Six Pack Abs Program, be sure to check out (#Ad)Here.
---
What Should A Vegan Eat AFTER An Exercise?
As a vegan, what will be the proper diet after an exercise?
A diet consisting of both carbs and proteins is suggested.
Try to aim for around 10 – 20g of carbs and protein and eat within an hour after your session.
Try these yummy post-exercise meals or snacks:
1. Lentils spaghetti bolognese. They are high in both protein and fiber and low in fat.
When you consume cooked lentils, with the same amount of meat or processed meat, it is a healthier choice for your heart.
A half-cup of cooked lentils gives you Carbs 23g, Protein 12g, Fat 0.5g, Fiber 9g, and low Calories 140. Other minerals such as Calcium, Potassium, Folate, and Iron are also included in cooked lentils.
2. Fruit smoothie with choices of soy milk and a few tablespoons of plant-based yogurt.
Soy milk is a good source of Protein, Carbs, Calcium, and Potassium, is low in Saturated fat, is free of cholesterol, and contains no Lactose.
On average, a cup of natural soy milk contains less than 100 calories, Carbs 4g, Fat 4g, and Protein 7g.
3. Plant-based Protein shake (250ml)
You can use any plant-based milk such as soy or almond milk, chia or flaxseeds, almond or peanut butter, raw banana, oats, or unsweetened cocoa powder.
This shake has around 20g of natural Protein nutrients and no added sugar in it.
4. Banana dipped in peanut butter.
Peanut butter is an excellent plant-based protein source and rich in antioxidants too.
A tablespoon (16g) of peanut butter reduced sodium consisting of Protein 3.8g, Carbs 3.5g, Total Fat 8g, Calories 94.4, and Sodium 32.5mg.
5. Hummus dip with crunchy vegetables like carrots, celery, or cucumbers. Or, you can just spread it into the toast, instead of the high-calories mayonnaise spread.
This Middle Eastern dip contains a great source of fiber which helps to (#Ad)improve the digestive system.
A tablespoon (16g) per serving gives you Carbs 3g, Fiber 0.9g, Protein 1.2g, low Calories 39, and total fat 2.7g (including saturated fat 0.4g).
It is naturally gluten-free, dairy-free and, nut-free which is good for individuals with certain allergies or intolerances to nuts or dairy.
6. Slice of whole-grain wheat toast with natural peanut butter.
Wheat consists of a great source of carbs and a moderate amount of protein.
A serving of 100g of wheat gives you very high Carbs 72g, Protein 13g, Fiber 11g, Fat 2.5g, Sugar 0.4g, Calories 340, and Water 11%. Over 90% of the total contents in the carbs are starch.
Starch is essential in (#Ad)controlling blood sugar levels and its effectiveness very depends on the digestive system. The higher the digestive system is, the blood sugar may increase after a meal, which is not a good sign for diabetes patients.
What Are The Health Benefits And Precautions For Vegans?
Just in case you are a vegan on a home workout, I like to share with you some health benefits and precautions in general as the vegan diet is more restrictive than a vegetarian.
Being on a completely vegan diet, researchers have found a range of health benefits:
1. Boost up your heart health. Intakes of more plant food than meat-based food can reduce the risk of heart disease.
2. May reduce cancerous disease risk by 15%. Plant food is rich in biologically active compounds like vitamins, fiber, and phytochemicals that protect against harmful cancer cells.
3. Aid in weight loss. Researchers in a 2015 study found that vegans are more likely to lose weight easier than non-vegan individuals as they tend to have low mass body index (BMI) and can manage their weight efficiently.
4. Reduce the risk of Type-2 diabetes by consuming lots of plant food such as fruits, vegetables, grains, and, nuts.
The only precaution that I can think of is to plan your diet properly to ensure that you are always enough in getting the key nutrients needed for your overall health to avoid deficiencies in nutrients.
This is because each of us will react to eating differently in certain ways. Just pay attention to how this diet will affect you, does it makes you healthier or another way around. How would the diet react to your body before or after an exercise?
If you have other precautions that you like to share with the readers, please send me a comment below.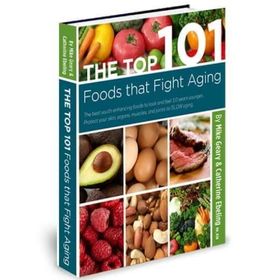 ---
My Final Thoughts On Eating Before Or After Workout For Vegans
People are always having this stereotypical misconception that vegan diets don't give you 'enough proteins and carbs' in building and maintaining muscle mass. Vegans are weak and these diets cause decreases in performance.
All these are NOT true.
The fact is more and more people are adopting veganism diets (or meat-free), which is great! This may also help you to better health and stronger workout performance if you plan your diet carefully.
Just as long you are fueling enough proteins and carbs (from the plant, of course) and consuming the right foods for your body to ensure optimum performance and recovery, you are good already.
Leave me a comment if you have and I will interact back within 24 hours.
Have an awesome exercise at home!
***This post may contain affiliate links or advertisements. I receive a small commission when you make a purchase using the links. Prices are the same for you if your purchase is through an affiliate link or a non-affiliate link. You will not pay more by clicking through the link. Please see my Affiliate Disclaimer for more details.