Being obese is not right or wrong.
There are plenty of solutions to shed off those unwanted fats in our bodies.
It is just about how motivated and ready you are for a great positive body transition.
How to start easy exercises for obese people at home? Should you exercise often if you are obese?
Let's continue the reading.
A Quick Glimpse Of Exercises For Obese People
According to WHO, a person is categorized as someone who is obese if his/her Body Mass Index (BMI) is 30 or above.
This BMI calculator for adults 20 years and up, gives the BMI and corresponding weight status category. You can calculate your BMI index here: NIH.gov link, the BMI Table.
Having to know this fact, starting a workout plan is a great way to fight obesity by reducing weight. This is crucial not only for obese people but also for overweight individuals.
The correct way is to start slowly, and safely with the right form of workouts.
How To Start Easy Exercises For Obese People At Home?
If you are an obese person and wanted to start this incredible journey, follow these simple easy starters.
They are great in promoting weight loss and physical endurance, plus minimal stress on your joints.
1. Walking. This is no doubt the best way to start your transition journey, literally. I mean what else can you expect, it's a free cardio workout, no equipment needed, and not difficult at all. You are in your control, over how long you want to walk, and how often to walk, but you must initiate your realistic goals here!
If you have a treadmill at home, it is a good choice too, or perhaps just stroll along the park nearby. You may slowly be able to walk longer, faster walk, or, even jogging.
2. Stretching. Don't overlook this easy workout. It is a must for every workout no matter whether low or high-intensity workout. Start by doing 10 – 15 minutes of simple stretching workouts, before and after a workout.
It can be a little challenging at first as the muscles are pretty tight but extremely great for relieving any muscle soreness after walking or jogging. Just do it as gently and slowly, it can be a lot of fun too.
---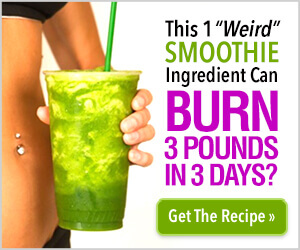 ---
3. Cycling. If you don't own an outdoor bike or prefer a peddling cycle in your own privacy at home, you can consider getting an indoor exercise bike. Pedaling a bike is a low-impact cardio workout and a great start to losing weight.
4. Swimming. If you like water exercises, swimming is another way to work out the process of burning calories and fat. If you own a reasonably good size pool (doesn't need to be an Olympic size pool) at home, you can fit this in with your fitness schedule. If not, try a swim at the nearby community pool or beach in your area.
I know it is pretty hard to start swimming for an obese person, but let's try 'Aqua jogging' instead! It is simply walking or running in the water with the help of a buoyancy waist belt. Try to get one at Amazon.
5. Weight training. If you are ready to hit the next level of a more intense workout to lose weight, you can consider trying some weight training. They boost the metabolism and burn more calories than doing the cardio workouts alone.
The fact that weight training allows the 'afterburn' effect where the body continues in burning calories even after the workout. We called that as 'EFOC' effect too.
For example, HIIT Training (High-Intensity Interval Training), is a fast and effective way of losing weight but it does require a high level of fitness strength, and endurance. It emphasizes short and intense activities to the maximum, followed by a low-intensity workout, with some resting period, all under 30 minutes.
Discover How HIIT Training On A Treadmill Can Lose Weight or Belly Fat. READ MORE!
Note: Please do get clearance from your healthcare expert or certified personal trainer before you hit on the HIIT workout. Some individuals with certain medical conditions like sudden irregular heartbeat, will not be suitable for this type of workout.

How Often You Should Exercise If You Are Obese?
According to the US Department of Health And Human Services (DHHS), a healthy adult person does at least 150 minutes of moderate exercise including stretching exercises a week. This also includes strength training twice a week.
This might sound like a very daunting task for overweight or obese people, I completely understand that.
Don't you worry, you can start with 30 minutes session per day for 5 days a week if that is ok for you?
You also need not complete that 30 minutes workout at once. Do it like 10 minutes at a time so as long you have completed the mission of the day.
You will then slowly progress from there, doing 15 minutes, 20 minutes, then eventually hitting the 30 minutes session straight for the day.
How long can an obese person walk to lose weight?
In general, to keep track of your cardio health, an average person needs at least 150 minutes per week of moderate exercise, or 30 minutes per day.
However, if you plan to lose weight, you may need more minutes to achieve that.
ACSM (American College of Sports Medicine) recommends between 200 – 300 minutes per week for obese people to weigh off the calories. This means an hour of moderate walking for 4 – 5 days a week is sufficient to meet your weight loss goals.
Can you lose 100 lbs in 12 months?
Yes, you can definitely achieve that. That's like 2 lbs per week.
What do you need to do then?
Set up your real goal for that 52 weeks, aim to lose at least 2 lbs per week.
Ask yourself, can you do this?
Start making a change in your diet plan by eating smaller portions, only eating three times a day, no more supper or midnight snacks, and try to walk as much on daily basis, about an hour daily, 4 – 5 times a week. Also, eat more vegetables and fruits.
You just need to be a little more dedicated and consistent with your goals.
The most challenging part is after you lose it, you definitely cannot return to your original diet, so it better be sustainable, or else the weight will haunt you back again.
You need to eat the way how you lost it!
Can an obese person lose 10 pounds safely in a week? 
This is considered a rapid weight loss!
In general, the CDC recommended losing 1 – 2 pounds per week which is a healthy weight loss practice.
Individuals attempting to rapid weight loss at 10 pounds in a week with a restricted diet such as the keto diet or intermittent fasting may expose the risks of dehydration, fatigue, headaches, electrolyte imbalance, and possibly developing gallstones.
It needs to be done under the supervision of professional healthcare experts.
Normally, it is possible to shed off 10 pounds for MORE THAN A WEEK, by following these tips:
1. avoid junk foods like desserts, candies, processed snacks, sweet bakeries, etc. They are mostly high in calories, sugar, salt, carbs, and low nutrients.
2. low-calorie diet is to consume fewer calories than your body uses. It is a key to weight loss.
3. walk more in your daily routine.
4. high-intensity cardio workouts that combined intense training with the period of recovery.
5. have a proper meal plan and stick to it to meet your daily goals.
6. change your lifestyle and eating habits from today. Be mindful now of what you are going to eat and control the portion of the food to eat.
7. low carbs in your diet. Carbs cause your body to store more water. By decreasing the carbs intake, the amount of the stored water reduces, thus resulting in weight loss. (Note: You may try to tailor a healthy keto diet meal plan. Recommended to get clearance from your doctor or dietician first)
---
My Conclusion: Easy Exercises For Obese People At Home
Kicking off your new workout routine especially if you are obese and off the road for a while is kind of challenging.
However, focusing on the positive side of working out consistently to achieve your lose weight success is the only way to keep you motivated all through.
You don't have to start it rough with your weight loss journey. Just think of any way in your daily routine that is going to help you exercise indirectly.
When you go to your office, take the stairs instead of the lift (if the floor is not over ten floors). Park your car slightly far from the entrance if going for a grocery. Or simply use hand weight or resistance bands when watching your favorite TV shows.
Importantly is to start slow when working out, enjoy what you are doing, stay hydrated all the time, and try wearing a fitness tracker, a very good motivator buddy. 
Talk to your physician or personal trainer if you ever need help with your fitness goals. They can help you to plan an effective weight loss program. For more resources on losing weight guidelines, check out the CDC link.
I always believed in proper workouts and a healthy balanced diet for a healthy weight.
Remember, everything happens for a reason!
And Every pound is a victory!
Leave me a comment if you have and I'll interact back within 24 hours.
Have A GREAT Exercise At Home!
***This post may contain affiliate links or advertisements. I receive a small commission when you make a purchase using the links. Prices are the same for you if your purchase is through an affiliate link or a non-affiliate link. You will not pay more by clicking through the link. Please see my Affiliate Disclaimer for more details.