Planning to make a delicious and healthy smoothie after a home exercise?
What recipe do you have now?
Today, I'm going to share with you an e-program challenge for losing weight within a month.
Haha, sounds pretty interesting, right?
We will be conducting the Smoothie Diet reviews, to find out if this weight loss program is really effective or not?
Product Name: The Smoothie Diet 21 Day Program

Format: E-books with the recipes + 2 Bonuses ( The 3 Day Smoothie Detox and Quick Start Guide )
Owner: Drew Sgoutas
Any Physical Format: NO, only in Digital format
Price: US $47.00 ( With the current promotion of US $37.00 is available for a limited time )
Official Website: www.smoothiediet.com
The Smoothie Diet Program
This online program is a 21-Day Weight Loss Program suitable for those who are looking to eliminate some extra pounds in their body.
Amazing as it sounds, right?
The idea is to incorporate the smoothie diet into your regular meal plans with a suggested one solid meal per week, for the next 21 days. This program is educating us by having natural and high-quality smoothies within our solid meals.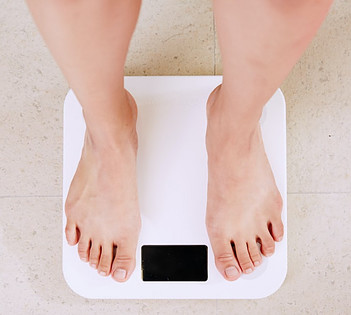 I found that one of the great goals of this program is making very easy nutrition smoothies using natural ingredients – fruits and vegetables to lose weight.
The Smoothie Diet program consists of:
*A three-week weight loss and health improvement strategies
*36 collections of delicious and nutritious fat-melting meal replacement smoothie recipe 
*A weekly comprehensive shopping list to follow
*A detox plan to follow before you start the 21-Day program ( Bonus 1 )
*A quick start guideline for users on how to follow the program correctly and effectively ( Bonus 2 )
Well, getting excited already up till now, aren't we?
---
How about making a Green healthy smoothie in under 5 minutes?
Take this recipe of the Healthy Smoothie Recipe With Spinach
---
What Are The Benefits Of The Program?
We called it smoothie as it is purely made of natural fruits and vegetables like mango, raspberries, strawberries, kale etc.
Most likely that users will lose weight quickly by following the 21-day program as they are cutting their calories intake. Again, this is due to the fact that the tasty and low calories smoothies are made of natural ingredients – free of chemicals used.
The shopping list is easy to follow, thus make it more convenient for your grocery shopping. The smoothies recipe also makes it easy to prepare, yet saves more time.
It does have a section for kids' nutrition and teaches you how to boost nutrition for your kids.
All this is beneficial for your skin and hair health.
How Does The Smoothie Diet Work?
Well, firstly, the program's Bonus 1 requires you to detox* ( to eliminate any excess toxins ) your body for three days before you begin with your three weeks program.
This is to let your body getting prepare or warm up. *( Note: For pregnant women, people with certain medical conditions or children, do seek advice from your medical health expert first about detox )
The smoothie diet recommends that any meals that you take should be of low calories with two daily meals ( breakfast and lunch ) to be replaced with their natural and delicious smoothies.
It is suggested to eat one solid meal ( one flex day ) every week for a break. Repeat this entire process for the next 21 days.
They also include a complete list of easy to prepare and healthy meals to help users fix their unhealthy lifestyle and dietary issues. This can prevent certain health conditions like diabetes, heart conditions, and obesity.
Smoothie Diet program has a pretty fast chance to slim down the body because of reduced-calorie intakes.
What Could Be Wrong?
Since this particular form of diet consists mainly of liquids, you might be having some reduced energy.
If you intended to use the program longer than the suggested period, it could result in lacking nutrition because the liquids may not give all the essential nutrients especially protein and healthy fats that are needed for your body.
In order to provide a well-balanced meal, you also need a good source of protein which helps to rebuild muscles for a healthy metabolism. Well, the smoothie seems to lack this nutrient for your daily recommended intake.
High sugar contents from the smoothie fruits can be a problem for those with high sugar level medical conditions such as diabetes.
Say you had completed this weight loss program, then you go back to the usual eating habits, as a result, you are unable to maintain the weight loss in long term. thus the calories intakes increased. So, the program did suggest repeating the program as often as possible, not just one time to achieve your desired result.
My Overview Thoughts On The Smoothie Diet Reviews
There you are, having a smoothie as part of your lose weight regime does work BUT I do not advise making it a complete replacement for your usual solid meal plans in long term.
The smoothie diet program is aiming to help you lose weight in three weeks by emphasizing naturally easy-to-make smoothies. It is suitable for those with busy lifestyles and often eating unhealthy food like junk food.
---
With its simple and easy to follow the guide, the owner ( also a certified health coach and nutrition expert ) did say that there is a 60-day money-back guaranteed if at anytime that you did not get the result that you wanted or are simply not satisfied with the program for any reason, you can get back your money in full.
Besides, there are many positive reviews well received from many users that the program did help them to lose weight in a short amount of time.
Users had commented that the smoothies are tasty too and plus, it is a digital product, so you can download it anytime and anywhere you want from your mobile phone or tablet.
Before I forget, it is best to seek your medical health professional or nutritionist, especially for those with diabetes problems or food allergies before deciding to participate in this program. The overall result may vary with individuals.
Why not give the smoothie diet a good try, right? A diet program with the book of smoothie recipes and the three weeks weight loss schedule is kind of unique on its own.
Overall, I think that if you are actually looking for a successful long-term or permanent loss of weight, I do recommend that you should start practicing daily exercise, having a balanced eating plan, and get enough sleep.
Oh, a home exercise with or without gym equipment is just fine for your daily exercise.
Whatever it may be, the choice is yours.
I hope that this brief insight will give you an overall informed decision as to how to achieve the best fitness result with it.
Leave me a comment if you have and I will reply back within 24 hours.
Happy Exercise At Home, folks!
***This post review may contain affiliate links. I receive a small commission at NO COST to you when you make a purchase using the links. Please see our Affiliate Disclaimer for more details.