As we all know, ever since the Covid-19 pandemic hit the world, it has changed our lives instantly.
The way how we work, how we interact with society, and how we work out too.
Many workouts devotees are shifting their working out routines to their own homes.
Try to think of what are the best smart home gym workouts for you. These pieces of equipment are going to help you to achieve your fitness success – smartly!
Keep on reading to find out.
How Can You Setup A Simple Smart Home Gym?
The idea is not complicated as you might think.
It is more like a place for you to perform varieties of exercises in one station at home.
Designed to fit in a spare room of your home, like the garage or the basement, so you can do your desired home exercises productively. A spare room that is not too crampy feels easy to breathe and looks comfortable is a good consideration.
A 10 by 10 room size (about 100 square feet) looks great provided it is empty or uncluttered. Otherwise, you are only able to perform limited exercises like push-ups, planks, or sit-ups.
The color of the room should be bright and clear like the white or light blue sky (if you like blue color). It does make a difference when you are exercising as bright color gives you a sense of more motivation and positive energy.
Next, you may need a smart workout mirror (large enough to see your whole body while exercising), whether a stand-up setting or a wall-mounted mirror.
This smart mirror is truly a complete, comprehensive, and innovative home fitness experience. It allows you to access live or recorded classes with your trainers, and give you instant feedback as you make your progress. More on this smart home fitness mirror below.
Ensure the lighting is right. I suggested using bright light LED bulbs from Philips as it does consume less energy and emit less heat compared to the classic lights.
What about a Portable sound system?
You may or may not need it as newer and modern sophisticated smart home training equipment comes with tons of playlists to explore while on a workout. Great music or tunes help you energize during your workout session. Just be sure your home has a good and stable Wi-fi connection.
Sounds great, let's get ready for a whole new home fitness experience.
Here are my favorite picks for the best smart home gym workouts. Depending on your fitness goals and the available space in your home, free to explore more on your own on these pieces of workout equipment to determine which one suits you best.
(Note: Some of the recommendations below may or may NOT be available at the time of this article published).
Best Pick Smart Home Treadmill
It is all about the cardio workout on a treadmill.
A good cardio workout will enable you to reap many health benefits like:
* increase your stamina.
* strengthening your heart, reducing the risk of heart diseases.
* lose weight or maintain a healthy weight.
Walking on a treadmill overall helps you to maintain a healthy weight. If you are new to workout, walking is a good start to losing weight but at a slow pace. Besides, this exercise can also boost your heart rate and energy.
Check this out on Amazon:
1. Bowflex Treadmill Series.
2. NordicTrack Commercial X22i Incline Treadmill.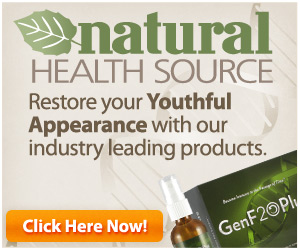 ---
Best Pick Smart Home Indoor Bike
A study has shown that bike riding can boost your energy by about 20% while reducing fatigue too. This is because bike exercise will trigger and release hormone energy in the brain called Neurotransmitter Dopamine.
It also helps to reduce the excess stress on the knees(1), by performing a proper seat position on the bike. For example, your knees should be just slightly bent (not too straight or too bent).
When pedaling on an exercise bike, the lower body is working hard towards the glutes, quads, and calves. Don't you even notice on the TV, how the cyclists are having those amazing physique legs?
This is no doubt one of the best cardio equipment exercises for weight loss. A study has shown that consistent exercising on a bike may enhance a healthy weight and shed off belly fat. You can be burning a lot of calories per session.
Check this out on Amazon:
Upright exercise bike
1. NordicTrack Commercial S22i Studio Cycle.
2. Peloton Bike Plus.
Recumbent exercise bike
1. Schwinn Fitness 570R or 510R.
2. Nautilus Recumbent Bike Series R618, 624, R626, R628.
3. Sole LCR.
Best Pick Smart Home Rowing Machine
Rowing is another healthy workout to tone and strengthen your body muscles. It also helps by boosting the immunity system, strengthening the heart, to overall stamina and mental wellbeing.
This machine or an ergometer (shorter form as an 'erg') is targeting the major muscle groups of the body such as the arms, shoulders, upper back, quadriceps, hamstrings, and glutes.
A rowing machine is absolutely a complete full-body workout regimen for both the lower (60%) and upper (40%) body, plus physically and mentally enhanced.
Check this out on Amazon:
Concept2 Model D Indoor Rower (World's Best Selling).
Concept2 Model E Indoor Rower with PM5.
Best Pick Smart Home Elliptical Machine
An elliptical machine is considered a weight-bearing machine. It means core stability and coordination are needed to balance your workout movement without the risk of falling.
The ellipticals are great full-body workouts for burning calories up to 1,000 calories per hour, depending on the intensity level and a person's body weight. If your goal is weight loss, an elliptical machine is ideal for burning calories.
Check this out on Amazon:
1. Schwinn 570E Elliptical.
2. Bowflex M8 Trainer Series.
3. NordicTrack Commercial 14.9.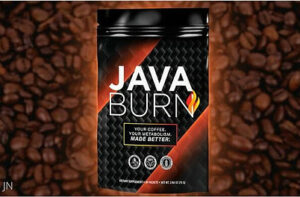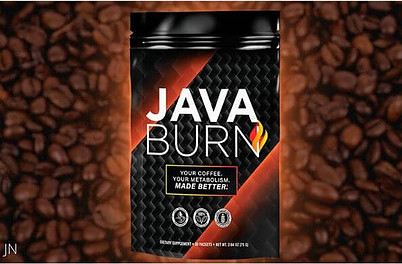 ---
Best Pick Smart Home Gym For Free Weight
If you are into strength and weight training, these smart home gyms' AI-powered workouts called Tempo Studio and the newer Tempo Move can be good fits and has over 1,000 workout classes like strength, low-impact, mobility, or HIIT.
Their versions are powered by 3D Tempo Vision, tracking and learning your body movements, and able to deliver instant feedback helping you to progress your workout more effectively.
Both the Tempo Studio (good for larger spaces) and Tempo Move packs included 75lbs and 35lbs of weight plates respectively. Tempo Studio's HD touchscreen is 42inch wide while Tempo Move requires a TV (not included in the price) or selected iPhone XS/XR.
Best Pick Smart Home Gym For Resistance Weight
This wall-mounted smart workout mirror called Tonal is another AI-powered advanced workout equipment.
The Tonal smart home fitness gym is suitable for weight training, yoga, or pilates workout. It has two adjustable arms for push and pull workouts, and also features adjustable resistance allowing its trainer to lift the digital weight to 200 lbs at one time.
With hundreds of personal trainers workouts, and modern stereo speakers, it can also tailor suitable fitness programs for its users.
Best Pick Smart Home Jump Ropes 
Jumping rope is mainly for a quick warm-up before you jump into your real workout session. It is one of the most effective ways to tone and lose weight and fits into everyone's busy lifestyle too.
It is great for your footwork as you will learn quicker on your feet. You can warm up with jumping rope with a three-minute session and slowly work your way up, ideally to a 10 – 15 minutes session.
How about considering a smart jump rope instead? It is just not a simple jump rope. They can track your real-time fitness progress and workout stats by recording and transferring your workout data to the app on your iOS or Android devices.
Check this out on Amazon:
1. Tangram Jump Smart Rope Rookie.
2. Crossrope.
Best Pick Smart Home For Boxing 
Boxing, if practiced regularly and correctly, is a great home exercise with many health benefits including for the weight loss journey. This workout is more of punching movements, and other 'warm-up' stamina-built activities such as jumping rope, running on treadmills, or push-ups.
If you are into smart home kickboxing training, look no further for Fight Camp or Bxtracker.
The two sensors inside the wraps of your boxing gloves can detect how hard are your punches and how many punches you are hitting. It gives you real-time data on how you are progressing.
Awesome, isn't it?
Check this out on Amazon:
1. Bxtracker Boxing Tracker.
2. Fight Camp.
Best Pick Smart Home Fitness Mirror
1. The Mirror is not just your typical kind of mirror, but an ultimate comprehensive smart home gym mirror suitable for a variety kind of workouts. You have the option of getting the standing or wall installation Mirror.
It does have a huge workout library (over 10,000 classes) to choose from, live or recorded. Any classes, you name it, Pilates, cardio, strength, yoga, kickboxing, stretching, etc. However, this equipment is not touchscreen friendly 🙁
2. NordicTrack Vault is a complete next-generation smart fitness mirror paired with iFIT innovative interactive training and offers a whole new ultimate fitness experience at home.
The touchscreen vault has a massive library of various classes and iFIT training like cardio and strength, HIIT, yoga, boxing, you name it.
3. Tempo Studio (refer to the Best Pick Smart Home Gym For Free Weight).
Tempo Studio is a smart home gym that uses free weights and has a state-of-the-art AI system that provides real-time feedback and coaching, so you can get the most out of your workout.
You can use it with or without a Tempo VR headset, so you can choose the way you want to work out.
Best Pick Smart Home For Yoga
SmartMat is the latest home fitness combining technology and Yoga devotees. This highly advanced yoga mat detect your body's balance, pressure, and alignment, recording this data and transfer to a downloadable SmartMat app using your iOS or Android devices.
Its motion sensors technology has over 20,000 sensors and is the same size as your typical traditional yoga mat, and the best is a foldable yoga mat.
Suitable for busy professionals and budget-conscious beginners into the smart home fitness concept.
---
My Overall Verdicts: The Best Smart Home Gym Workouts For You
Smart gym equipment can offer various streaming live-on-demand classes on the screen for their exclusive members, advanced real-time performance tracking and monitoring, with Bluetooth and Wi-fi connectivity.
And yes, I do agree these personal home training systems are damn more expensive than their non-smart counterparts.
Smart home fitness brands such as Tempo, Tonal, NordicTrack, or Mirror require ongoing paid memberships after an equipment purchase to access their trainers' classes. If you decide to discontinue your membership for certain reasons, it can affect your continuous fitness performance too.
Anyway, regardless of whether you want to do resistance training, high-intensity interval training, a full-body workout, indoor cycling, or other workout routines, a smart home gym can be a great choice for a safe and smart home workout.
The choices are yours to decide in the end!
If you have a comment to share, leave them below and I will reply within 24 hours.
To Your Awesome Home Workout Success!
***This post may contain affiliate links or advertisements. I receive a small commission when you make a purchase using the links. Prices are the same for you if your purchase is through an affiliate link or a non-affiliate link. You will not pay more by clicking through the link. Please see my Affiliate Disclaimer for more details.