Thank you for dropping by my blog today!
My name is Joe and I know that you will gonna love it here.
MY BRIEF STORY
I enjoy staying healthy the best I could especially in this world of fast-changing pace, everyone is so busy with their life, every single day.
We tend to forget that besides chasing money for a better life, staying healthy is also crucial as part of our life. Balancing it together is vital for both our health and wellness.
The moment when you first started exercising as a beginner, you will get a little bit exhausted as your body is slowly adjusting to it. As you slowly make it a routine or habit, you will be loving it. I know it because I'd been there before.
Remember, don't always give yourself AN EXCUSE for not doing it. Sometimes we need to push ourselves a bit forward and not pamper our bodies as before.
We need more positive energy pumping inside our adrenaline to get started.
SHARING IS CARING
As the saying goes – Sharing is Caring!
That is why I am more than happy to share some useful information on exercise, health, and simple foodie to stay healthy – mentally & physically.
By sharing the knowledge that I had with the world, I'm hoping that everyone will get some positive benefits out of it and incorporate that into their daily or weekly routine. Is as simple as that!
You will always feel motivated and sooner you'll take your workouts to the next level.
Or shall I say – becoming an Exercise Addict!
MY VISION & GOAL
I vision everyone experiencing the power of exercising as a road to succeed in a greater life.
To bring true wellness direct to you and to get started in improving your overall health.
Never Too Late to do anything in your life, and this includes exercising and a healthy lifestyle!
Exercise At Home Now,
JOE N.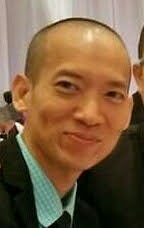 ---
CONTACT ME
---
Note: This website contains sponsored links and advertisements. Please see my Affiliate Disclaimer for more details. Every attempt has been made to provide accurate, up-to-date, reliable, and complete information. You are more than welcome to make your own further research and studies pertaining to some information on this website, especially on the health claims.
I cannot provide any professional answers to questions related to topics such as healthcare or law, even in response to comments and questions. The information on this website should NOT be used for diagnosing, treating, preventing, or curing any disease. It is for general informational purposes only.